7 Interior Design Tips for Work from Home - covid 19
Mar 26, 2020
Home Office Ideas That Will Inspire Productivity
Unfortunately, globally we are facing unpredictable situation COVID-19, everyone is working from home. A dedicated work space in your home helps you set aside household distractions and focus on work. Here, I've shared few home office ideas that will inspire you to design a work-friendly space in your own home.  one thing in common: a sophisticated space secluded from such tempting distractions as TV and snacks. These home office design ideas will not only inspire you to get that last bit of work done, but enjoy your surroundings while doing so.
Minimalist Work Space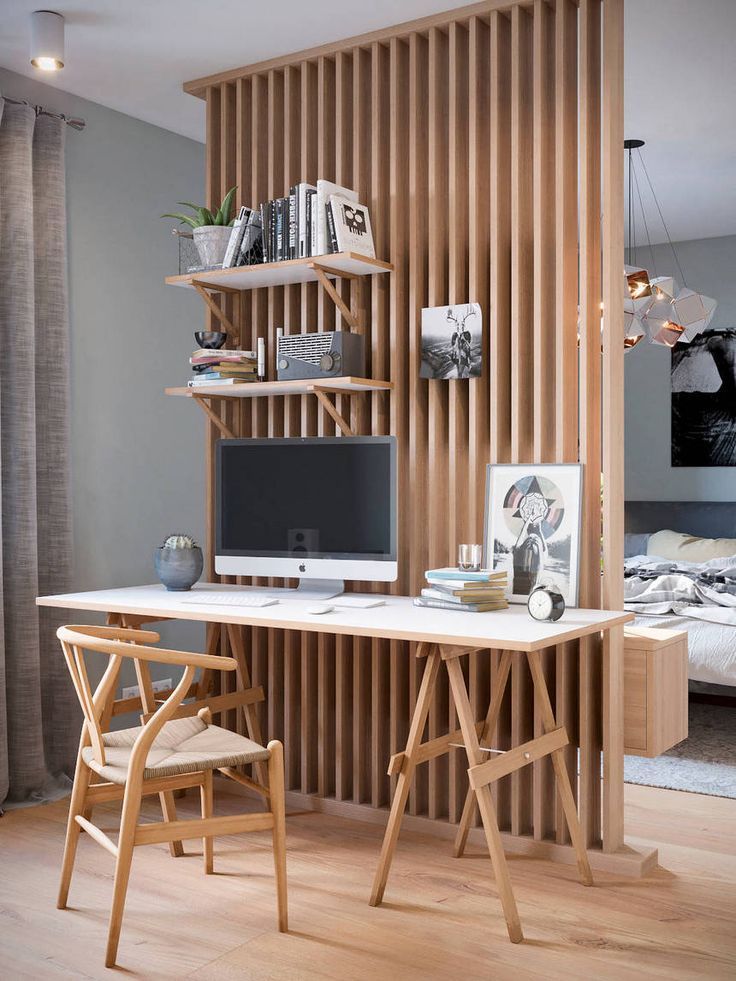 The home office can be occupies an entire bedroom wall. which has a minimalist feel with a strictly white palette and strategically placed accents of color throughout. "Color is used to increase the length of the home. wall mounted desk design and recessed shelving. Wooden shelves placed at various levels add homely touches.
If you have an untameable abundance of papers and equipment its best to be realistic and plan for it rather than kid yourself that you're going to manage a minimalist workspace. Utilise small boxes and baskets for irregular shaped bits and bobs. Invest in more than one set of desk drawers, but in a matching design for a cohesive look. Bright colours work well as they bring light hearted cheer to organised chaos.
Space-Saving Study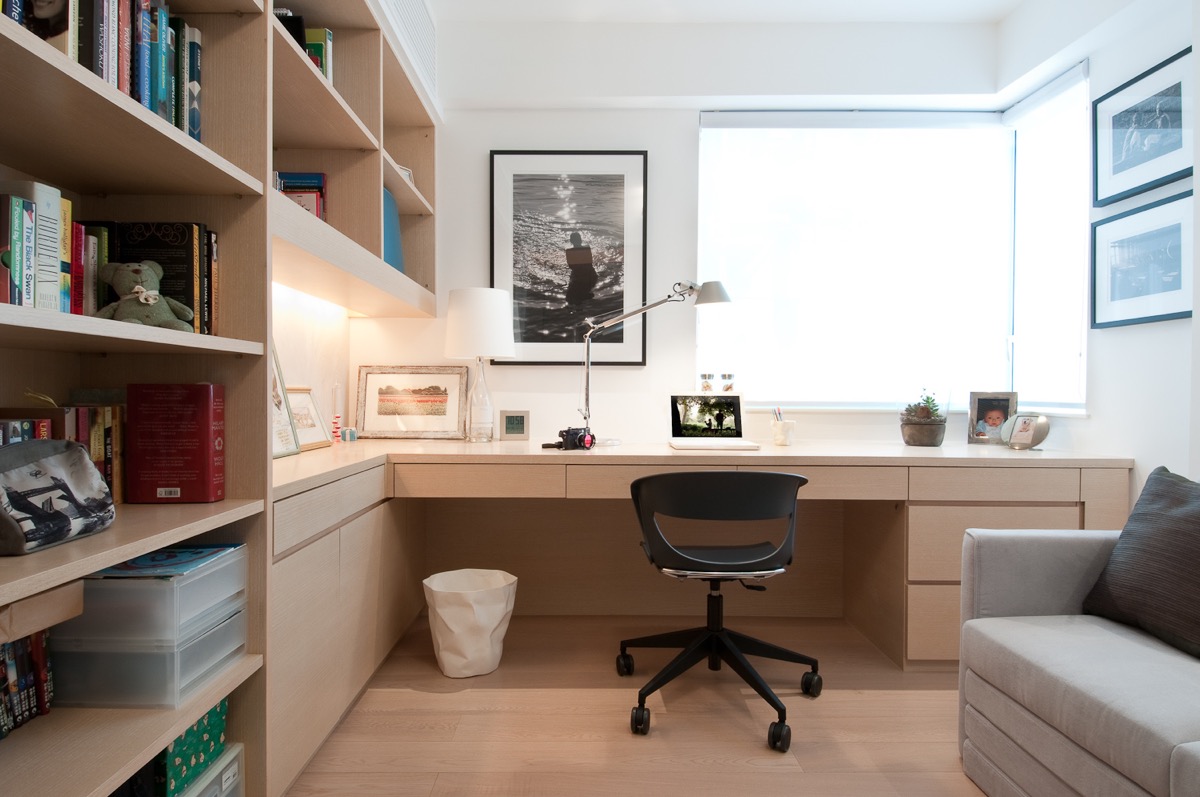 Bookshelf, footstool, and extra chair for a study. A retractable wall gives the option of being open to the home or completely closed off when workload demands more quiet. More of this cool sliding glass wall home office implementation. This home office shelving extrudes from a bank of storage units. The higher volume acts as a bookshelf whilst the larger base volume forms a computer desk.
Clean and Bright
This bright, light home office is the perfect place to think and create. The window into the adjacent living area can be quickly and easily opened and shut to suit
Fresh and Clean
Space should be airy and keep clean, it will add more productivity
Sleek and Unique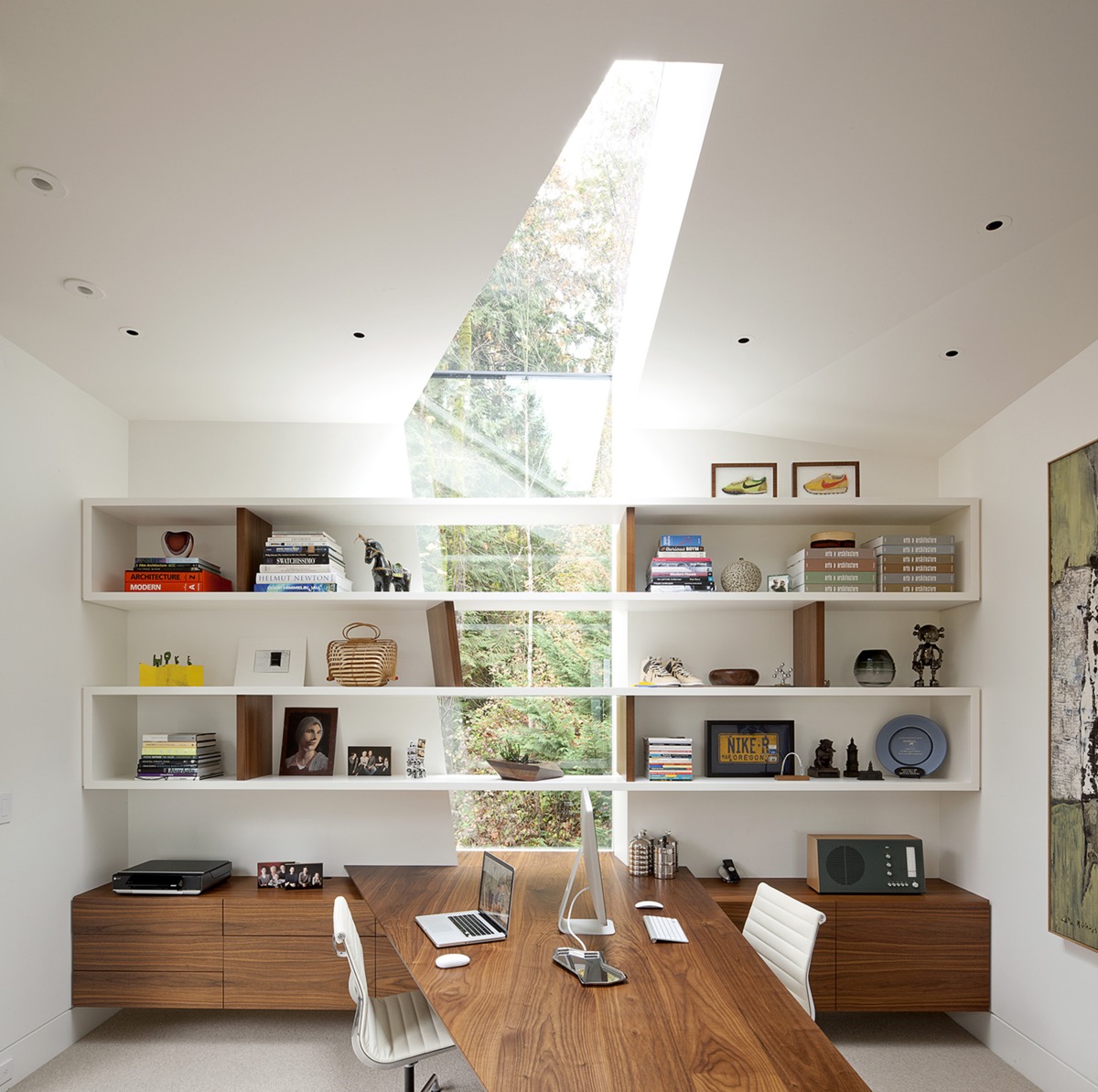 Some super sleek curves—wood desk, The rainbow display of books is a nice touch. A low partition wall makes this space feel like a separate room without cutting it off from the rest of the living area completely. A few stylish monochrome prints decorate the free wall space around the window, and a designer table lamp adorns the worktop.
Use of Colors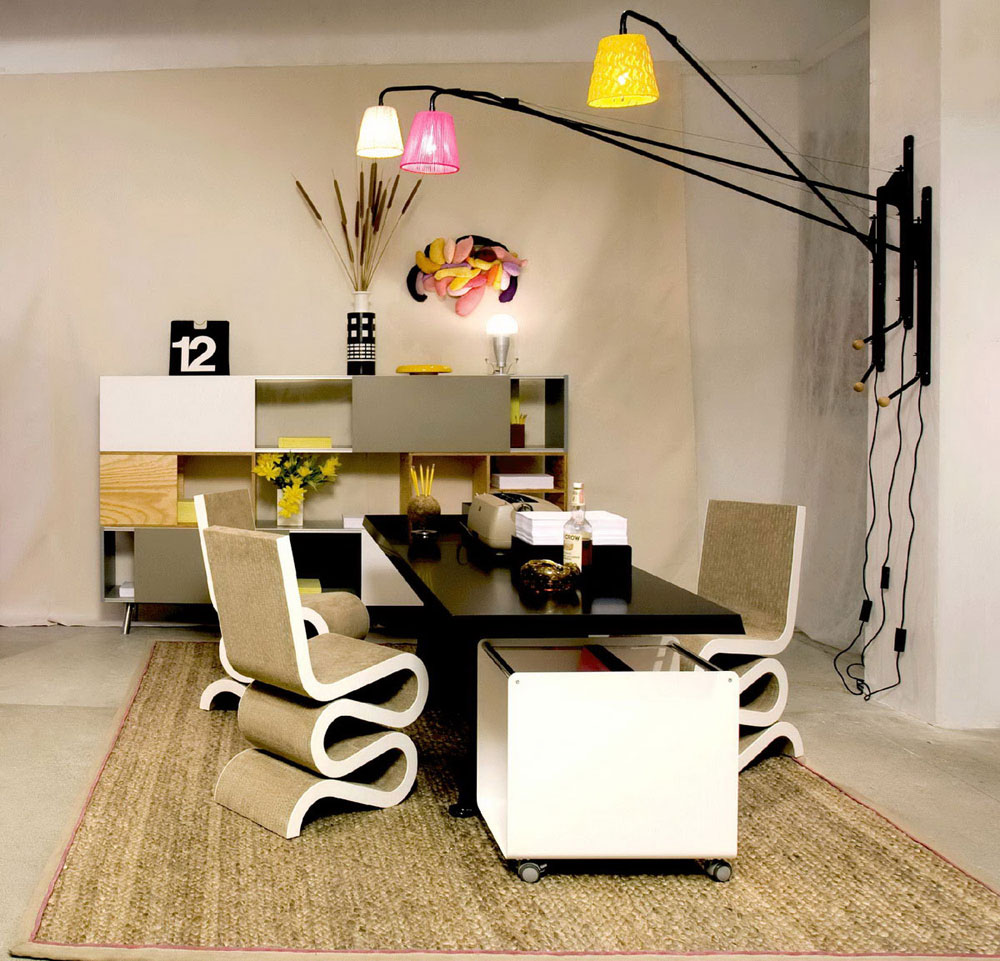 Inspire yourself with colors, where they provide the perfect burst of shape and structure in this office space. Home office colours don't have to be neutral. Colour can inject energy into a room, helping the inhabitant to feel motivated and inspired. Indoor plants breathe life into a soothing neutral colour palette
Wallpapered or Paintings
Few improvements make quite as big an impact in a room as a bold wallpaper or good paintings