"Green Construction" Economy, Utility, Durability & Comfort.
Feb 08, 2018
Green Building processes that are environmentally responsible & resource-efficient throughout a building's life-cycle: planning to design, operation, construction, maintenance, renovation & demolition.
Green Building planning to design, construction, operation, maintenance, renovation, & demolition. This requires close cooperation of the contractor, the architects, the engineers & the client at all project stages. The Green Building practice expands & complements the classical building design concerns of economy, utility, durability, and comfort.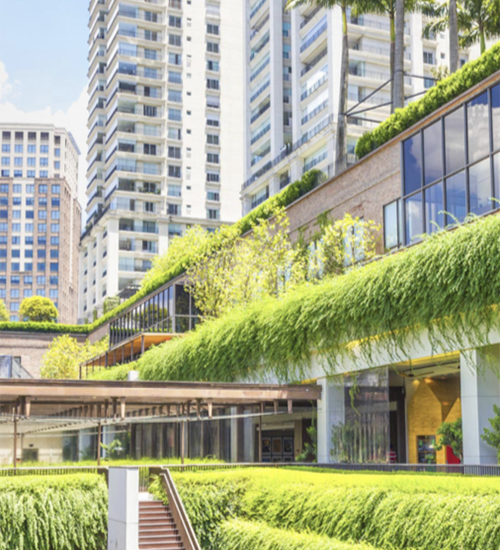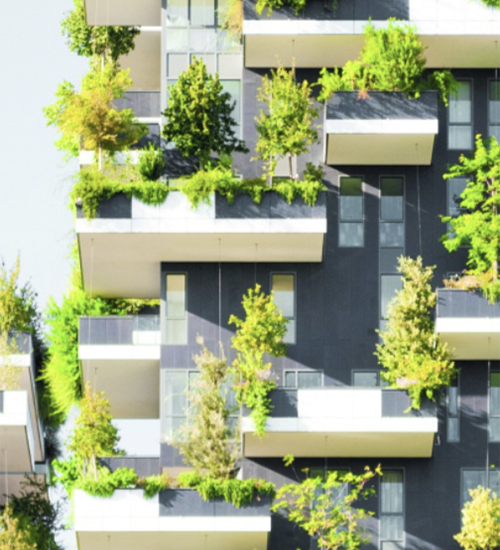 Key Features: a) Maximum use of natural lights, min use of fuel, electricity, conservation of water b) Min Environmental impact on air, water pollutions & land filling c) Indoor environment quality & occupational health d) Use of environment Friendly materials in all items we design, Maximise reuse / recycle of industrial waste (material conservation).
Selection of project site (closer to public transport), infrastructure connectivity, optimum distance from raw material / finished goods supplies & no change in topography of location.
Water Conservation - Gardening with water conserving tropical plants, Drip irrigation, 100% buildings roof rain water harvesting, water percolation pits on storm water, use of waterless urinals, complete 100% reuse of waste water treatment plant treated water, special taps & fittings which gives over 30% water conservation by design.
Use of natural lights to reduce lighting, use of LED bulbs, use of solar or wind energy, use of lighting modelling for optimizing watts / sq meter basis specific requirements on lux levels.
Use of insulated roof with specific galvalume roof with >75 SRI value (high heat reflection).
Use of special 6-12-6 glasses which allows max light transmittance but has 25% U value = heat transfer compared to normal glass.
Use of Power Plant waste carbon powder (normally put to landfill) in Construction materials in special premixes, use of low density blocks which conserves material & provides heat insulation.
Use of Steel components & raw materials for site from vendors closer to site giving transport fuel advantage as well as rates advantage and boost to economy of local area.
Low VOC paints on at least 95% of available surface, Furniture made up of Green certified vendors / makes, specially ensuring use of bamboo which is having lowest lifecycle amongst tress.
Design & use of Screw chillars & compressors with COP above 5 & HVAC system with CFC/ HCFC free refrigerant gases, use of gas as cleaner fuel for Boilers.
Use of special scrubbers for air quality control & suitable air curtains / air locks on shopfloor entrances.
Employee related actions: Use of Breakout spaces, Amphitheater, Gym, Canteen with adequate change rooms & ventilated areas.
With this construction cost which is one time goes up between 5- 10% depending on targeted level and building designs and energy conservation 20-28% is achievable by design compared to ASHRAE stds ((American Society of Heating, Refrigerating & Air-Conditioning Engineers)as defined by IGBC-LEEDS, ROI varies between 6 to 10 years depending in deployment .